Haul alert. Yeah, I just said that.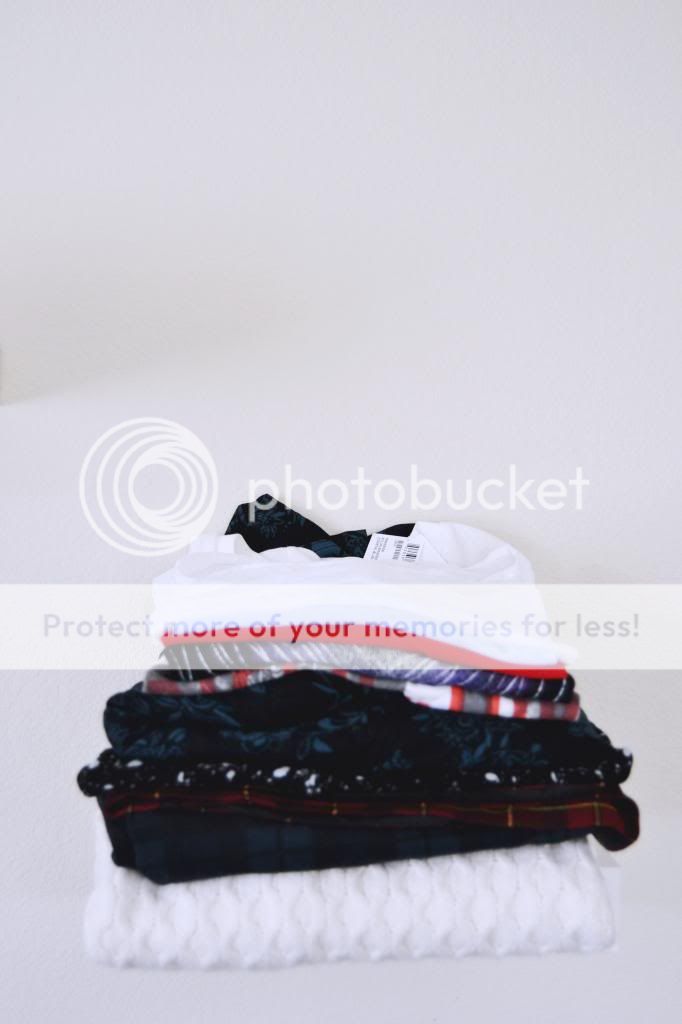 Shopping in Vegas on Black Friday and the Black Friday weekend was all sorts of intense. After driving for 6 hours from Los Angeles to Vegas i slept for a grand total of 2 hours before waking up again at 8am to catch the tail end of the overnight Black Friday sales. It was like I had just come off a weekend bender at ARQ. Only those who live in Sydney will understand how painful that can feel. Regardless here's my Haul, Bitches.
Three colours of this sheer tee from American Apparel and bralettes to wear underneath. I know I'll be living in them this summer, so I bulk bought. I suggest you do so too.
Yes, I bought Scrunchies. Lots.